Welcome to the Virtual Villagers Wiki!

---
Since May 2, 2009, this village currently has 4 Tribal Chiefs and 3 survivors.
A total number of 22,799,218 villagers present in this village until now.
---

What's your favorite Virtual Villagers game?

 

---

This wiki is still growing, and is not yet complete. If you have any questions, contact Zmario,
ConTraZ VII, or DanceGuy151, this wiki's most active admins.
---

Since May 2, 2009,

180 articles were created.
232 images were uploaded.
3 users are still active to date.
4,983 edits were made on the wiki.

Today is Tuesday, April 07, 2020.
The time is 06:36
---
Virtual Villagers 4: The Tree of Life is the fourth Virtual Villagers game, which takes place after Virtual Villagers: The Secret City. Life on Isola is diminishing, so you need to revive the island. These villagers travel to a new part of the island and find a dying tree, the Tree of Life...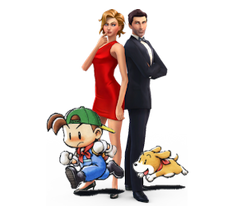 Community content is available under
CC-BY-SA
unless otherwise noted.