Welcome to the Virtual Villagers Wiki!

---
Since May 2, 2009, this village currently has 4 Tribal Chiefs and 4 survivors.
A total number of 19,364,373 villagers present in this village until now.
---

What's your favorite Virtual Villagers game?

 

---

This wiki is still growing, and is not yet complete. If you have any questions, contact Zmario,
ConTraZ VII, or DanceGuy151, this wiki's most active admins.
---

Since May 2, 2009,

180 articles were created.
228 images were uploaded.
4 users are still active to date.
4,863 edits were made on the wiki.

Today is Saturday, September 14, 2019.
The time is 01:32
---
Virtual Villagers 5: New Believers is the fifth installment of the Virtual Villagers franchise. It takes place in a village of masked "heathens" native to the Isola islands. Explorers from the Tree of Life village are captured by the Heathens and must deal with life among these hostile, superstitious people. It is also in the center of Isola...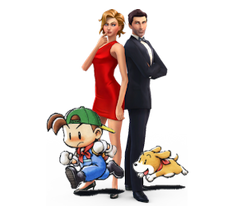 Community content is available under
CC-BY-SA
unless otherwise noted.